Are you looking for a manufacturer of innovative mixing and dosing systems?
We build individual special machines for plastic production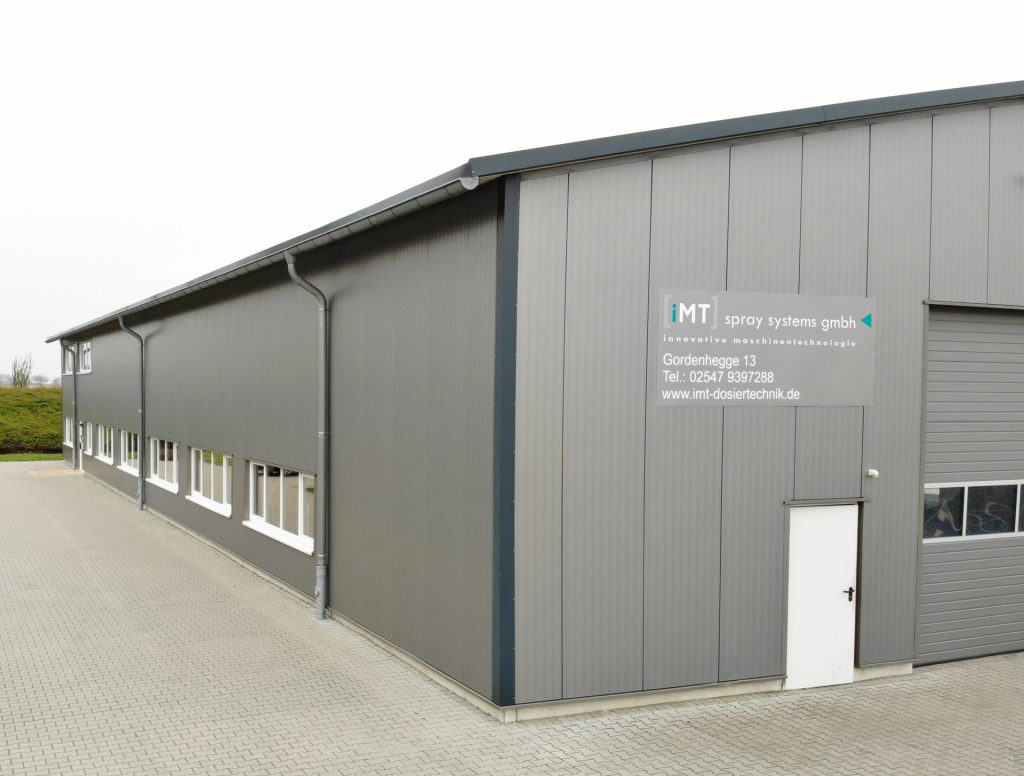 Mixing and dosing techniques from Germany
Looking for an expert team in the field of mixing and dosing techniques for industrial or commercial purposes? Then iMT spray systems is your perfect partner.
The combination of experience, know-how and sophistication allows us to design and manufacturemixing and dosing that meet your demands and wishes. We develop systems for both 2-component and 3-component liquid substances, which are specially designed to meet your requirements.
Take a closer look at our possibilities and services in the field of automated resin infusion. We are your experts in the segment of special machine engineering.
Our designed systems are versatile and can be used for different applications. Find our more about it here and feel free to contact us for further information.
With iMT spray systems you have a specialist at your side. Our epoxy resin units provide many benefits for you and your process efficiency.
Experience and competence for innovative technologies
Our close cooperation with material suppliers helps to gain the best possible results. Only in this way is it possible to create mixing and dosing technology according to your requirements.
Our specialist company in Rosendahl (Germany) and offers the following kinds of systems for mixing and dosing techniques:
Wir haben Sie überzeugt und Sie möchten unseren Service in Anspruch nehmen?
Kontaktieren Sie unsere Experten für Dosiertechnik im Münsterland.
Wir freuen uns auf Ihre Anfrage und nehmen uns gerne Zeit für eine umfassende Beratung!
Let us know if you have any questions by using the contact form below. We will get back to you as soon as possible.